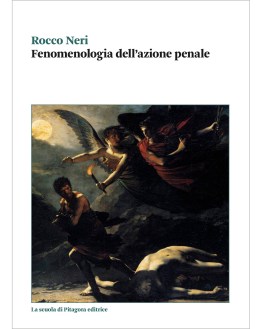 Fenomenologia dell'azione penale
SKU: 9788865428474
Product in stock
Autore: Rocco Neri
ISBN 978-88-6542-847-4
Pagine: 88
Anno: 2022
Formato: 15 x 21 cm
Collana: Biblioteca di studi umanistici, 43
Supporto: libro cartaceo
La monografia, oltre a ripercorrere il percorso storico-ontologico dell'obbligatorietà e della discrezionalità dell'azione penale, si concentra sulla difficile interpretazione del principio stesso attraverso un'analisi dei profili evolutivi sviluppatisi attualmente. L'intento è la possibilità di elaborare una formula che persegua la completezza delle indagini e la ragionevolezza delle determinazioni del Pubblico Ministero.
Rocco Neri, Pescara, 1995, dottore in Giurisprudenza all'Università di Teramo nel 2019, è funzionario come Addetto Ufficio per il processo distretto di Bologna; già idoneo al concorso PhD in Management and Law al Politecnico delle Marche; già vincitore rinunciatario per incompatibilità al PhD in Law, science and technology all'Alma Mater studiorum Università di Bologna, sulla tematica Pon Green action, è autore di numerosi articoli scientifici in ambito giuridico.
Reviews
There are yet no reviews for this product.