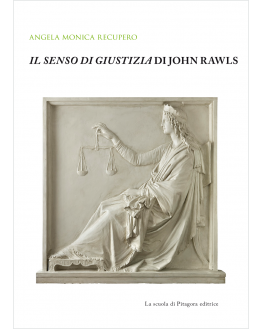 «Il senso di giustizia» di John Rawls
SKU: 9788865424766
Product in stock
Autore: Angela Monica Recupero
ISBN 978-88-6542-476-6
Pagine: 48
Anno: 2015
Formato: 15 x 21 cm
Collana: Biblioteca di studi umanistici, 10
Supporto: libro cartaceo
Nell'ambito del dibattito pubblico odierno una questione che si presenta molto urgente è quella morale. Ricordare le radici filosofiche del concetto di democrazia può indirizzarci verso la soluzione più adeguata. Il saggio, analizzando The Sense of Justice, uno degli scritti più significativi e meno noti di John Rawls, si inserisce in tale prospettiva. L'obiettivo specifico del contributo è delineare la costruzione analitica dei sentimenti morali, posti dal filosofo statunitense alla base della costituzione di una società  giusta. L'originalità  del saggio consiste nell'aver rintracciato nel testo rawlsiano un aspetto molto interessante che dovrebbe porsi al centro del dibattito politico contemporaneo. Esso riguarda il ruolo delle istituzioni nel percorso formativo dei cittadini.

Angela Monica Recupero, laureata in Lettere e in Scienze delle Professioni Sanitarie Tecniche Diagnostiche, si è formata all'Università  degli Studi di Messina dove ha conseguito il titolo di Dottore di Ricerca in Metodologie della Filosofia e in Storia delle Istituzioni. Dal 2012 sino ad oggi, in qualità  di cultore della materia collabora con la Cattedra di Storia della Filosofia presso l'Università  degli Studi di Messina. Tra le sue recenti pubblicazioni: Prospettive e limiti della giustizia sociale di John Rawls, Un altro in sé: la questione della problematicità  dell'«io» e il ruolo dell'emozione nel complesso sistema neurale, L'impatto etico e le prospettive delle nuove tecnologie di neuroimaging, in «Illuminazioni» e Giustizia/eguaglianza in Lessico crociano edito dalla Scuola di Pitagora.
Reviews
There are yet no reviews for this product.